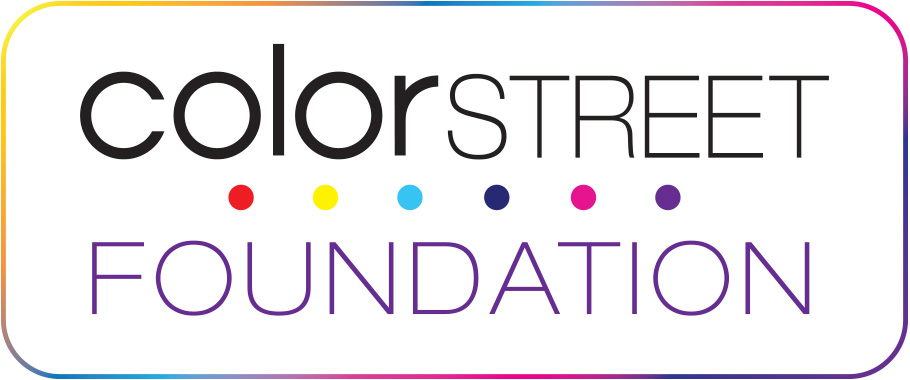 Who knew nail color could change lives? What started as a simple idea to use our nail strips to "wear your support on your fingertips" and raise awareness for worthy causes that resonate with our Stylists and customers has quickly grown to a larger vision of supporting those causes and their charitable organizations in a big way. In July of 2018, our Founder and President, Fa Park, established the Color Street Foundation, a non-profit organization dedicated to giving back to the community. For its inaugural year, Mr. Park pledged $1 million and the ongoing support of the Color Street Team, reflecting his shared passion for Color Street and charitable giving. As a national brand with a wide reach and dedicated family of Stylists and customers, we have an amazing opportunity to use our nail strips to give back. We aim to support a variety of causes on a national level with the goal of making a difference in as many lives as possible. Equally as important as our financial contribution, our network of Stylists and customers are raising awareness for the important work of these organizations – simply by starting the conversation. This is just the beginning!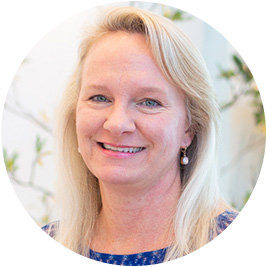 Tricia McNamara
Foundation Executive Director
Color Street Foundation

---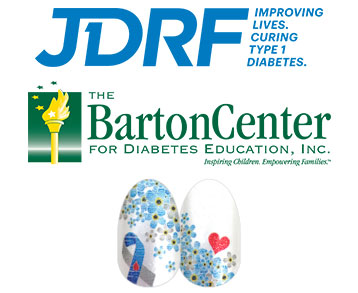 Type 1 Diabetes Awareness November 2019
$75,000 donated to the Juvenile Diabetes Research Foundation
$25,000 donated to the Barton Center
JDRF is the leading global organization funding type 1 diabetes (T1D) research. Their mission is to accelerate life-changing breakthroughs to cure, prevent and treat T1D and its complications. JDRF is an organization built on a grassroots model of people connecting in their local communities, collaborating regionally for efficiency and broader fundraising impact, and uniting on a national stage to pool resources, passion, and energy. The Barton Center for Diabetes Education is dedicated to children who live with insulin-dependent diabetes and the people who care for them. The Barton Center is a year-round camp, retreat, and conference center with programs that provide an opportunity to learn about diabetes management in a fun and safe environment, supported by peers and counselors. Our donation will fund scholarships for kids and families participating in the camp programs.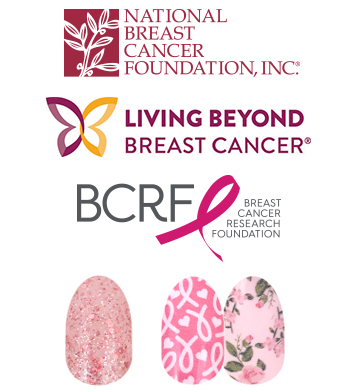 Breast Cancer Awareness October 2019
$125,000 donated to The Breast Cancer Research Foundation
$50,000 donated to Living Beyond Breast Cancer
$50,000 donated to The National Breast Cancer Foundation
The Breast Cancer Research Foundation (BCRF) works to achieve prevention and a cure for breast cancer in our lifetime by providing critical funding for innovative research at leading medical centers worldwide and increasing public awareness about good breast health.
Living Beyond Breast Cancer (LBBC) addresses the current needs of people impacted by breast cancer, whether they are newly diagnosed, in treatment, recovery, living with a history of breast cancer, or managing a metastatic form of the disease. LBBC provides information, community, and support that is easy to access.
The National Breast Cancer Foundation's (NBCF) mission is to help women now by providing help and inspiring hope to those affected by breast cancer through early detection, education, and support services. NBCF provides free mammograms to women in all 50 states through a network of hospitals.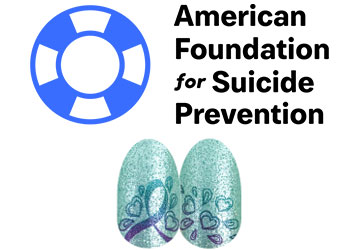 Suicide Prevention Awareness
September 2019
$100,000 donated to American Foundation for Suicide Prevention
Formed in 1987 by a small group of families, each of whom had lost a loved one to suicide, the American Foundation for Suicide Prevention has grown into the leading national not-for-profit organization dedicated to understanding and preventing suicide through research, education and advocacy, and reaching out to people with mental disorders and those impacted by suicide.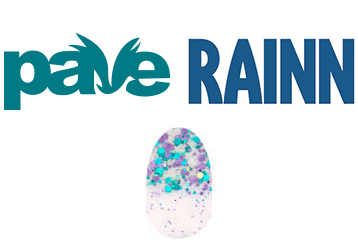 Sexual Assault Awareness, Prevention, and Survivor Support
July 2019
$70,000 donated to RAINN & $70,000 donated to PAVE.
RAINN (Rape, Abuse & Incest National Network) is the nation's largest anti-sexual violence organization. RAINN's programs aim to prevent sexual violence, help survivors, and ensure that perpetrators are brought to justice. PAVE (Promoting Awareness Victim Empowerment) is a national nonprofit that uses education and action to shatter the silence surrounding sexual violence, prevent sexual assault, and heal survivors through education, social advocacy, and survivor support.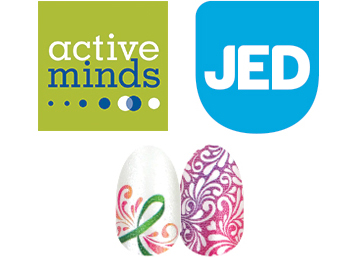 Mental Health Awareness
May 2019
$60,000 donated to Active Minds & $60,000 donated to the JED Foundation
Active Minds is opening up the conversation about mental health and creating lasting change with a focus on students and young adults through their signature student-to-student approach with 500+ campus chapters at high schools and colleges nationwide. The JED Foundation exists to protect the emotional health of teens and young adults by partnering with high schools and colleges to strengthen their mental health, substance abuse and suicide prevention programs and systems.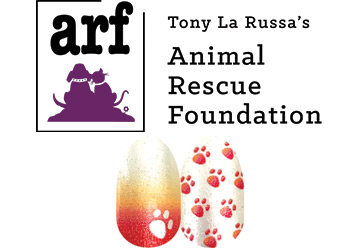 Animal Cruelty Prevention
April 2019
$100,000 donated to Tony La Russa's Animal Rescue Foundation
ARF is a national leader in the rescue and recovery of at-risk dogs and cats from kill shelters, participates in national natural disaster recovery and relocation of displaced animals, and partners rescued dogs with veterans through their Pets for Vets service dog program.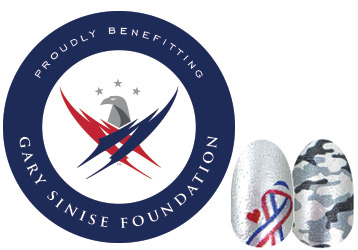 Military and Veteran Appreciation
February 2019
$110,000 donated to the Gary Sinise Foundation
The Gary Sinise Foundation supports veterans, active duty service members, first responders, and their families. Our donation contributed to building a wheelchair friendly, specially adapted smart home for a female veteran in San Antonio, Texas.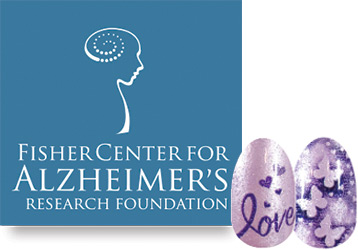 Alzheimer's Awareness
November 2018
$100,000 donated to the Fisher Center for Alzheimer's Research Foundation
The Fisher Center for Alzheimer's Research Foundation is dedicated to finding a cure for Alzheimer's through groundbreaking research, improving the care of people living with Alzheimer's disease and supporting their caregivers and family members.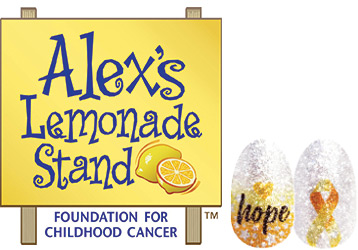 Childhood Cancer Awareness
September 2018
$100,000 donated to Alex's Lemonade Stand
Alex's Lemonade Stand Foundation for Childhood Cancer funds impactful research, raises awareness for pediatric cancer, and provides support for children and families affected by pediatric cancer.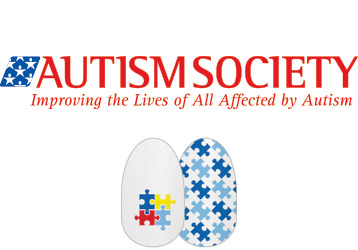 Autism Awareness
July 2018
$100,000 donated to the Autism Society of America
The Autism Society of America has been improving the lives of all affected by autism for 50 years by providing advocacy, education, information and referral, support, and community at national, state and local levels.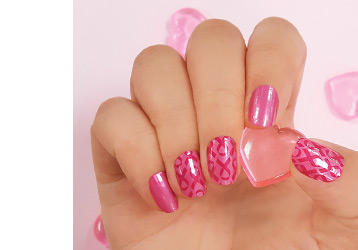 Breast Cancer Awareness
October 2017
$10,000 donated to the Breast Cancer Research Foundation
The mission of the Breast Cancer Research Foundation is to prevent and cure breast cancer by advancing the world's most promising research.