Become a Color Street Stylist
Color Street is a beauty brand built on the belief that one brilliant idea can change everything. Color
Street not only bring innovative beauty to your fingertips, but also creates a world of opportunity with
our Independent Stylist program. Join our mission to color every street across the world!
Join us in June!
Become part of our Independent Stylist community. Wear, share, and sell Color Street products for the potential to earn commissions and rewards. Save big when you start your Color Street journey this month and join for just $99 USD / $134 CAD –
learn more
. Plus, receive 3 bonus sets of an exclusive summer shade in your Starter Kit –
learn more
.
Wear, Share, and Sell
Your best business tools are at the top of your hands. By wearing and
sharing your favorite Color Street looks, you're opening up sales
opportunities for new customers (and potentials Stylist!) to fall in
love with our nail polish strips.
Host & Support
Hosting or helping a friend host a Beauty Social is a great way to
have fun and fuel your business! Whether you host a virtual soiree or
an in-person event, Beauty Socials are a great way to introduce your
connections to the world of Color Street.
The Color Street Opportunity
Why ColorStreet ?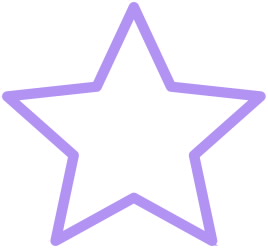 COMMISSIONS & BONUSES
Whether your Color Street business is a side hustle or a full-time passion, unlock opportunities to earn money by selling products you love. View Compensation Plan Summary

FLEXIBILITY
Being a Stylist allows you to create your own schedule and your own goals

INCENTIVE TRIPS
Stylists who excel in sales, qualified enrolling, and exhibit leadership skills, have the chance to earn a spot on Destination Color incentive trips to relaxing locales
LEADERSHIP EVENTS
Those who climb the ranks will be invited to attend events and trainings specially designed for those at the leadership levels

REWARDS & RECOGNITION
Get rewarded as you achieve business milestones with exclusive and unique rewards

UNIQUE PORTABLE PRODUCTS
Our 100% real nail polish strips are globally patented, exclusive to Color Street, and easy to demonstrate

CHARITABLE GIVING
Through the Color Street Foundation, our Stylists' sales contribute in charitable giving that raises awareness and funds for important causes

COMMUNITY
Join a community of supportive and passionate Stylists
3 Steps to Getting Started

1. Starter Kit

The Starter Kit includes what you need to wear, share, and start your business. Over $316 USD / $426 CAD in product and business supplies for $129 USD / $174 CAD!

What's in the Kit?

1 Lipstick
1 Lip Liner
1 Lip Balm
1 Powder Blush
1 Balm Blush
9 Nail Polish Strips
1 Hand Lotion
1 Cuticle Oil
50 2-Finger Testers
100 Prep Pads
Large Nail File
Nail Buffer
10 Core Catalogs
25 Opportunity Brochures
25 Cheek Collection Brochures
Stylist Launch Guide
Tote Bag

2. Wear, Share & Sell

Share your passion for Color Street by wearing your favorite looks and sharing them with friends, family and customers.

3. Jump Start Rewards Program

Our Jump Start Rewards Program is designed to reward Stylists for building their business right from the start. Join in June to double your Jump Start Rewards! Learn more.
Color Street does not guarantee any level of success or income. Each Independent Stylist's
income depends largely on his or her personal commitment, hard work, business skills, and
market conditions. Please
click here
to see the 2022 Income Disclosure Statement for average earnings.